At the heart of our business: trust and loyalty
Our suppliers are more than just business partners, and our team are more than employees. We believe in trust, loyalty and the human character. For us the creation of long-term relationships is key to guaranteeing quality and ensuring expert advice. In this kind of pleasant environment our customers are happy, and it also means we enjoy our work.
Ripe with experience.
Our family can look back on a 100-year tradition as a food business. The foundation of a traditional grocery store, and the bottling of fruit juices and nectars of locally-grown fruits laid the foundation for the focus of our company today: the marketing of fruit juice concentrates and fruit purées from around the world. Further development of the business has always been an important issue, one which we have always pursued with courage and commitment. This has formed our sound foundation which enables us to tap into new markets, bring ideas and concepts to life, and make innovative products a reality.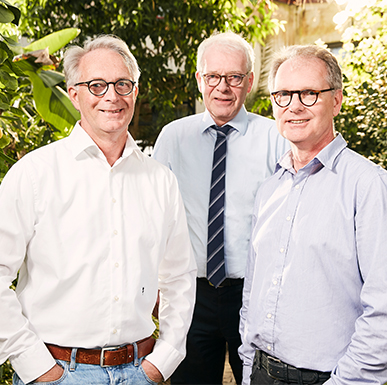 Expertise,
from the roots up.
Our company has existed for over 100 years, we advise more than 500 customers, and currently supply between 50,000 and 60,000 tons of raw goods. But our expertise and success cannot simply be measured in terms of figures. It is our long-standing international experience and personal relationships that make us what we are. As the intermediary link between raw goods and food producers, we have an overall view of what raw goods, and what specific qualities, are being cultivated and harvested in which countries. Simply tell us what you need and we will find the perfect, customised solution for your individual requirements. The whole package, guaranteed to suit your tastes.
The taste of quality.
We work with a range of suppliers - from those whose products grow locally, to those whose products stem from the other side of the world. To ensure we can always promise the same high quality standards, over many decades we have nurtured our relationships with suppliers whom we trust, and to whom we remain loyal. In order to be absolutely certain, we follow the mangoes and kiwis of this world back to their source and test, inspect and monitor whether they meet our – and your – standards.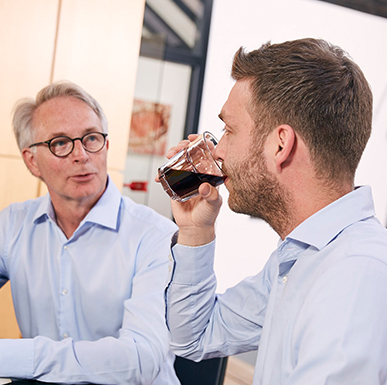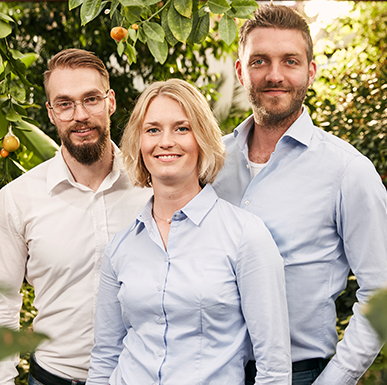 Innovations which will flourish.
To procure new markets, it is essential to have new products and new challenges. The continuous development of our own company means we are in an optimal position to break new ground successfully, together with our customers. When our company was first established the focus was on fruit juices made of locally-grown fruits. Today, this has been expanded to include the processing of tropical and citrus fruits and vegetables as concentrates, cold-pressed juices, purées, and dried fruit.Let's work together to make your visions for the future a reality. Please do not hesitate to contact us to discuss the specific area of product innovation. Offering advice and working as an intermediary for customised speciality products and recipes involve some of our favourite challenges.